Best web design and development company
Best mobile apps design and development company
The only company approved by Google in Egypt and holds a Gold Partner account, which gives you many of the advantages of Google
Get the largest number of target customers at the lowest costs
Contact Us
Digital Marketing
Tech4Life /
Digital Marketing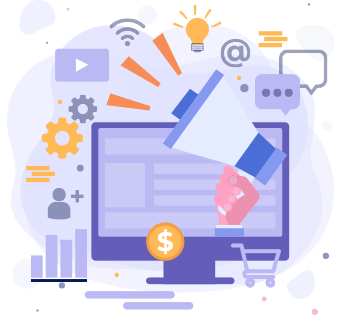 Digital Marketing
reach your target customers with your sponsored ads.

create special designs for the advertisement to achieve the highest results.

The company runs campaigns on Facebook where we can make an advertisement targeting the following categories, for example: (Country: Egypt – Age: from 25 to 55 – Type: Male or Female – Residential Area: Cairo and Giza) and thus the advertisement will appear for this category.

Manage the campaign and send detailed periodic statistics on campaign performance daily, weekly or monthly.
Send to us on whatsapp

01032805258
usually we reply within 24 hours
Thank you for the effort and the beautiful work of choosing colors, coordinating and arranging everything in the program
In the name of God, God does not need creativity, really.. Shaabooh
There is no new word to say.. Seriously, it is a need for greatness and creativity ♥️ Hwa, but instead of the word "arrival" there will be a return.. and this is the end of the world.
Of course, I can't wait for the morning to speak. Thank you. Thank you. A respectable job. You have all the appreciation and respect 👏🏻👏🏻👏🏻👏🏻👏🏻👏🏻👏🏻👏🏻👏🏻👏🏻👏🏻👏🏻👏🏻👏🏻 This is really the most wonderful thing. I didn't see that there were very small comments, tomorrow I sent them all
Professor Mariam, thank you very much for the follow-up and appreciation, and seriously, I am the one after that, I wish I had a job to talk to you 😍😍😍😍
The application is Gorgeous, I'll create my apps for next projects with you ISA.
Thank you Tech 4 Life & thank you for your team. 🌹🌹
A thousand thanks to you for your efforts in making the application, thank you, engineer Mariam , and thank you, engineer Mohamed, it was an honor to meet you
I am very happy. I was not able to implement my application with this speed, quality and distinction. This is a very thank you to Engineer Maryam and Engineer Mohamed Ali for the cooperation and speed of response, and thank God for my success in choosing you
We extend to your esteemed company all our thanks and appreciation for the services it provided, which are less than creative. Greetings to you for the appearance of our website in the most beautiful form, thanks to God, and then thanks to your services
All rights reserved to Codcom © 2009-2022
Call Now Button